Bio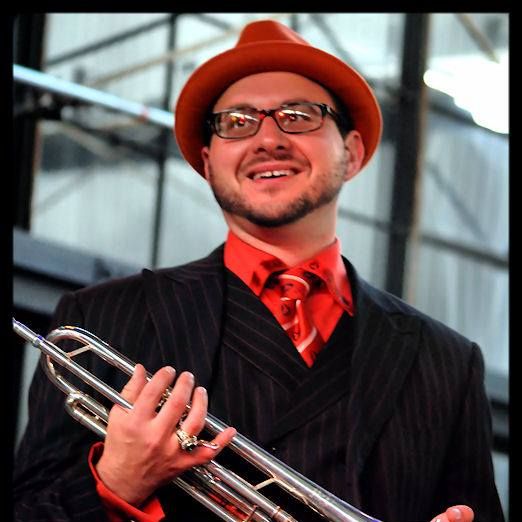 The Modelaires was a dance band that performed from the 1940s through 2010s. In 2022, the grandson of a founding member is bringing it back!
My earliest memory of hearing The Modelaires was when I was about four years old. I was listening to my grandfather, Mike "Ug" Cilli, sing a song at a church festival in Jeannette, PA. I was so moved that I started to cry. This was probably also my first ever experience with live music. Throughout the next twenty years, I would continue to see The Modelaires as often as I could.
Since that first show, Ug introduced me to many different types of music.  I remember listening to Louis Armstrong, Louis Prima, the Mills Brothers, and other artists from that era in his car on our drives back and forth from school.  It was a special treat when he would pop in a cassette of newly recorded music from The Modelaires.
I wish that I paid more attention to the stories he told me about the early days of the band during those car rides.  But, in truth, he was a very humble person and probably left out a lot of the details about the accolades he and his band received.
What I gathered from the stories that he told me was that he helped to form the band in the early 1940s but took a short break when members enlisted during World War II.  The Modelaires performed throughout western Pennsylvania and beyond in their heyday.  They disbanded shortly after my grandfather passed away. 
I found out more from others who were there.  Like how he fixed an upright bass just in time for a show after it was seemingly irreparably damaged en route to a gig.  Or about the story of when The Modelaires were playing in a lounge next to the theater where the Harry James Orchestra was playing one night.  Harry James, the famous trumpet player, stopped in to hear The Modelaires after his show and was so impressed with my grandfather's playing that he asked Ug to replace one of his trumpet players on their tour.  My grandfather apparently had a few such offers over the years, but he never took them instead opting not to travel in order to raise a family.
Ug and I are similar in many ways.  We have similar facial features – there are some people who have actually thought that it's me in the pictures of The Modelaires from the 1950s.  Likewise, we have a love of similar styles of music.  We both also emerged as unlikely band leaders.  Though unassuming, my grandfather was often called the "Captain" of the original Modelaires by his bandmates and I led Neon Swing X-perience for 24 years when no one else wanted the role.
But, we are also different in many ways.  Ug knew a lot about cars and I don't.  Similarly, he was a handyman that could fix anything while I am not good with things like that.  He also was a little more reserved onstage than I am, though to be fair I never saw him perform in his youth.  I've never served in the military and he enlisted in the Navy.  But, most related to this band, he was a damn good trumpet player and vocalist – way better than I am.
I am not putting my name in front of The Modelaires because of ego.  Rather, the opposite.  I don't expect us to replicate what my grandfather and his band did.  We are unable to.  So, instead, we are reforming under the name "Mike Urick and The Modelaires" to differentiate ourselves from the original group while creating a bridge to their style.
I was mulling over the idea of restarting The Modelaires for years when I finally got motivated to do it.  Around the same time that I made this decision, one of the musicians who played with my grandfather passed on The Modelaires box of music to me, sorted and organized just as neatly as I would have expected from my grandpap.  When I opened it, I was shocked to see all of the different styles that were included in The Modelaires show.  From traditional jazz, to Italian favorites, to polkas, to classic country, to modern rock: they did it all with their trademark style.  I recently started playing the trumpets that my grandfather used onstage, and it feels as though these instruments should once again perform songs from The Modelaires repertoire.
I've collected an ensemble of musicians that can build on The Modelaires' passion for music and evolve it to resonate with today's listeners.  We're not going to play everything note-for-note the way the original Modelaires did, but we are going to pay homage to their legacy.  I hope that this tribute would make my grandfather proud.
Mike Urick
December 1, 2021